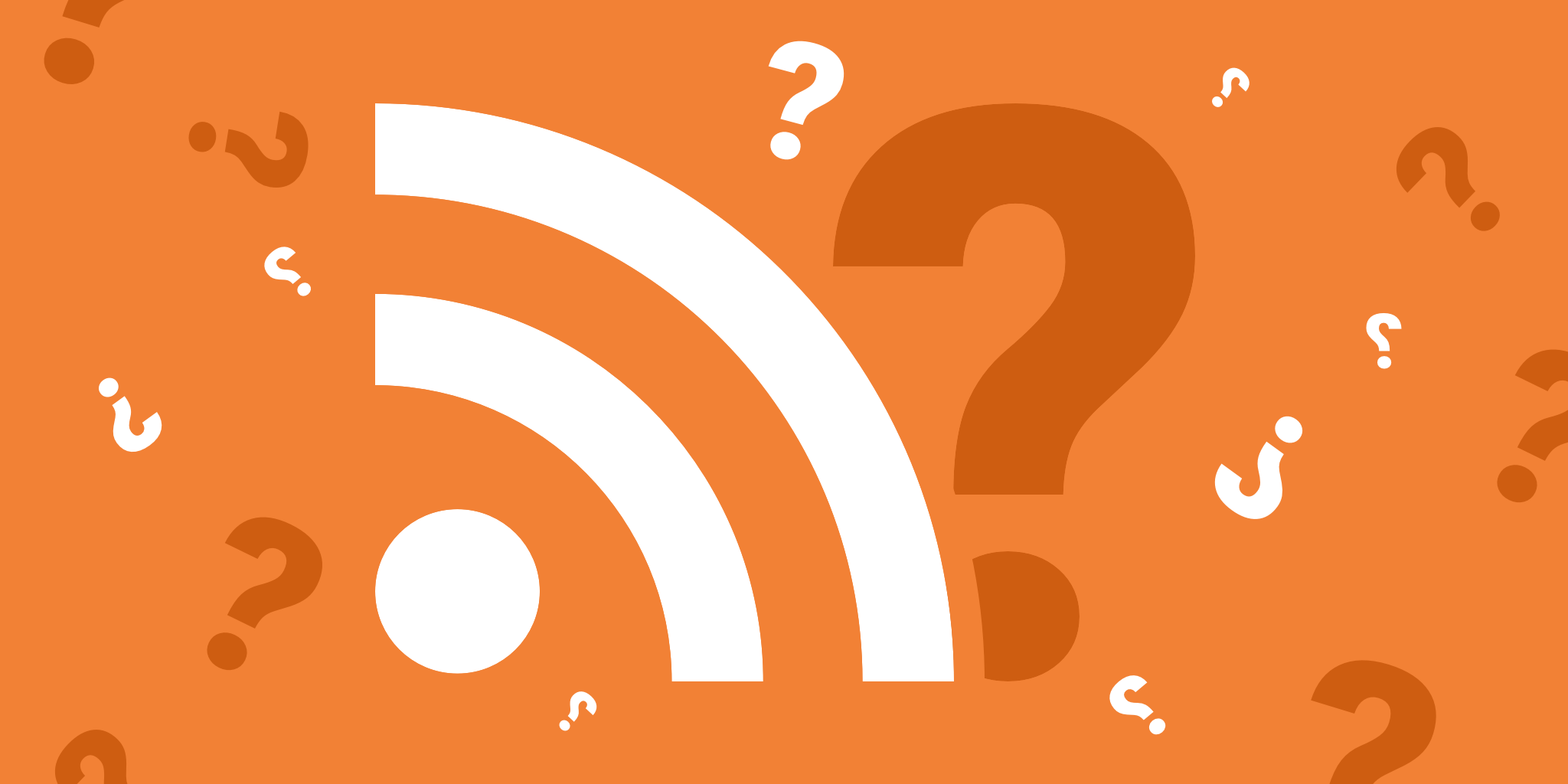 How to follow news with RSS?
Do I need one more application or service in my life at all? It's a fair question to ask yourself and I'm hesitant in general on this subject. My phone and desktop are already at full capacity, so why add another time suck to my day-to-day. You'd be inclined to agree with me, especially when it's something you haven't heard about or have completely disregarded as obsolete technology. It is true RSS feels outdated and incompatible with the way the Internet currently is. However, it makes life so much easier.
RSS exists, because it's usefula. As a tool, it's been designed to cut time hopping from website to website. No refreshing. You have a single feed, which updates in real time and the only tabs you have to open are articles that capture your attention. Doesn't that sound like the most relaxing thing?
Why use RSS to follow news?
Would it be an over-exaggeration to say the 24-hour news cycle has infiltrated every part of our digital lives? Is that just me? Newsletters, gossip websites, general interest sites, social media and even meme-sharing sites like Imgur and Buzzfeed have become places for news commentary, and I'm personally not on board with this general trend. I've found myself scrolling through new and old headlines constantly with more notifications popping up from the official CNN app and Twitter. It's a lot and it's not an efficient way to get informed at all.
You're clogging your time and fracturing your attention span significantly. One central feed that's dedicated exclusively for news changes all that. It did for me.
A balanced and objective news mix
RSS died off the first time, because social media replaced it. Twitter and Facebook disseminated information back then as it was being published (the chronological feed is deeply missed) and in a bite-sized format. Add sharing and commenting, and there was nothing else for RSS to do, but go the way of the dinosaurs.
But… the utopian promise of the social media revolution died some time ago thanks to AI and recommendation algorithms. Not only are now social media feeds far from chronological, but what you see differs by a wide margin from what your friends, family and coworkers see. Feeds are now tailored based on political leanings, previous online activity and general beliefs, which skew your view of the world significantly.
It's hard to talk about objectivity in this current climate, but the closest thing you can have to the Internet before algorithms is RSS feed readers. Users are the ones who curate and decide on what news sites populate their feeds and see new publications in chronological order. Burst the bubble and welcome news that are not biased based on your previous online history and behaviors. Be as objective as you can possibly be.
Filtered and dedicated feeds
Information overload lurks behind every hyperlink and click on a social media link. It's a full-time job to regulate how much information you receive and feeling overwhelmed by the news is more a result of reading too much continuously from more than one channel. RSS relieves you from the constant pressure and creates a healthier relationship with your information diet.
Whether you follow a news site on Twitter or have newsletter subscriptions, you're going to get a lot of posts that don't necessarily interest you. But you will spend your time and attention on going through article titles. Yes, it's mere seconds, but seconds trickle into minutes and over time those minutes turn into hours. Time better spent elsewhere on your job. News sites fuel the demand for information around the clock, which in turn makes it humanly impossible for users to read every single article.
Good news is most news sites have specific RSS feeds on categories and subcategories of content, which gives readers the opportunity to subscribe to only what brings the most value to their lives.
Convenience in the news collections
In the end, RSS goes beyond its role as a tool to receive news in a timely manner. RSS opens new horizons as to what you are able to do afterwards. Researchers and journalists have much more to gain from a unified feed. With the right RSS reader, they can further their research in real time. When multiple news sources post about the same event simultaneously, RSS makes it easier to track a developing story as it unfolds. Depending on what RSS feeder you choose, there may even be functions on how to unify duplicate articles.
RSS readers understand that information has to breathe and flow. Whereas the RSS readers of old such as Google Reader ended their service at syndicating feeds, the generation that's followed lean towards integration with other platforms:
Share news articles most relevant to you as a professional via your RSS feed reader on your social media profiles with a push of a button;
Automation can also be achieved with other workflow services and storage services like Pocket, OneNote, Evernote and Google Drive. Prevent important news stories from fading into the background after reading and archive them in an easy way;
Create your own newsletters for coworkers in the office. If your department relies on being well-informed about industry news and announcements, compile the stories most relevant to your line of work in one place and them out.
How to set up a news RSS feed?
It might seem like a lot of unnecessary work to adopt a whole new tool just so that you're able to follow the news, but it's a far superior method than having the official apps of many newspapers and CNN on your devices. There's a short learning curve and the most time you have to sink in is at the set-up stage. Remind yourself just how much time you're going to save collectively once you've centralized your news sources into one master feed accessible from one service, whether it is browser-based or application-based.
We're going to walk you through the process in a few easy steps so you get the best start from the moment you download your RSS feed reader. Each reader has a slightly different layout and set of functionalities, but all are fairly intuitive.
Choose your news sources
Although RSS readers make it possible to consume greater volumes of news in one go, this doesn't mean you should ignore the element of curation and overpopulate your RSS reader with every site you can think of. Yes, CNN and The New York Times are time-honored, trustworthy news sites, but they're also prolific and their publication schedule updates every few minutes or so. Give the same consideration to other major news hubs like BBC News, Al Jazeera, Washington Post and the Guardian.
We all feel that instinct to stay connected and informed, and to a point it feels like a moral duty in these times. However, that instinct does not translate realistically by following every possible news story in politics, technology and health. Choose what entices passion and focus there. The news market does not lack RSS feeds to consider. You have to do your homework, especially if you're just now entering your profession and are required to stay in step with a specific topic.
Raw Story covers news that are often swept under the rug by the bigger news sites and is among the longest running independent news websites. If you want to continue diving deeper into news that goes against the current of your general news stream, then you might want to consider the global reporting of Sputnik. Global Issues examines in great depth current geopolitical issues around the world and The Cipher Brief stays on top of the latest security news and high-level analysis.
Set your rules and filters
Achieve full control over your RSS feed once you've done the selection with further filtering. The great thing about the RSS feed readers of today is that they've outgrown the simplistic beginning as a simple syndication tool. Yes, that's still the core functionality, but readers like Inoreader and Feedly and automation platforms like Zapier grant users unprecedented capability to edit feeds by every possible criterion.
Specificity is an issue. Even following the Technology section of the BBC, you might be inundated with irrelevant articles. With RSS readers, you further narrow down the subject of your interest. In Inoreader, you can exclude specific articles in a site by authorship, which is quite handy when following a specific journalist or expert without the additional effort of having to look through all new updates to discover their publications. Filters can also be applied to column names and topics.
The next step is to create a Rule, which takes the filter to its next logical stage – automation. The Rule function is a simple 'if this, then that' type of action that's triggered when an article matching with specific requirements is published. The rule automatically performs the action like tagging, starring, saving or sharing the article on social media. There's a certain amount of flexibility to fully mold the process to your user needs.
Subscribe and set up your inbox and feed
Subscription deserves its own special mention, because RSS has significantly fallen out of favor to the point where Mozilla officially stopped its support in 2018. This comes at the heels of more and more sites opting to hide their RSS feeds in their HMTL, or given up on RSS as a whole. At best you'd be able to find a feed that's not been updated in years, or more likely find no feed at all. You will have to go through a few extra steps to discover whether or not there's an RSS feed on a given site and how to subscribe to it.
However, the easiest solution would be to turn to your RSS feed reader. Both Inoreader and Feedly have a search function that locates RSS feeds immediately without having to leave the application in the first place. If there's no result, that means the website doesn't support RSS, which might be seen as a dead end.
Developers are crafty by nature, however, and have created free-to-use tools that circumvent this particular challenge. Create an RSS feed for any website with the RSS.app site. Paste the link to the website you want to convert, click generate and you're done! You can (and should) do this for newsletters as well with the service Kill the Newsletter.