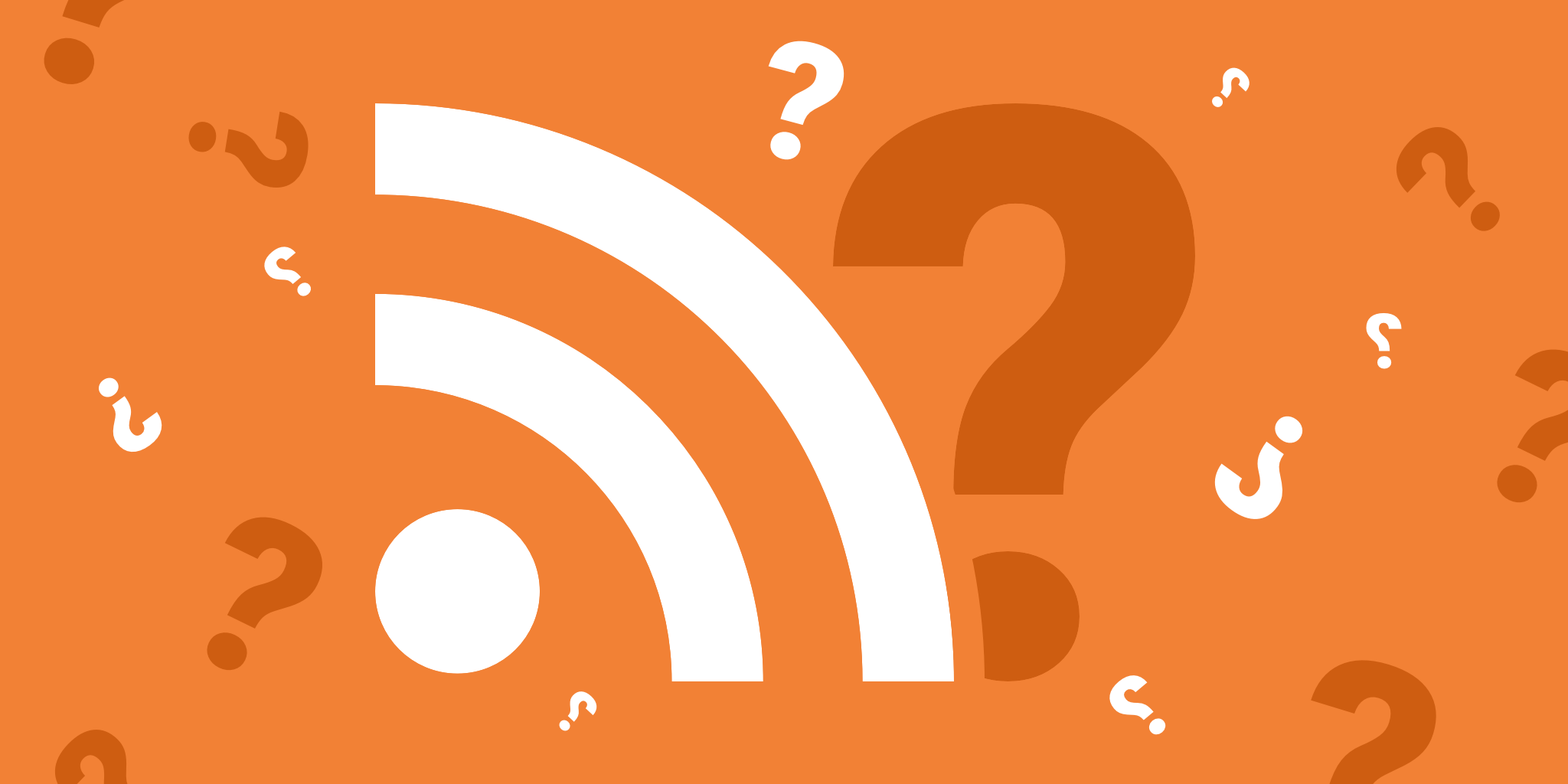 How to use RSS reader to locate jobs?
Having to search for a new job during 2020 might seem hopeless. In the US alone, 47 million have filed for unemployment since March – that's definitely not an encouraging statistic, but the labor market is still going as strong as it can.
In an interview with Business Insider, Debora Roland, vice president of HR at CareerArc, shared encouraging words, "Interviews are still happening, and so is hiring. There are more and more companies that are going to be in need of people. Job seekers should still be on the lookout and will need to be more flexible about what their new role will look like."
Job seekers should polish their resumes and get back on their horse. Where conventional methods for job hunting are barred, there are creative methods to dance around the reality that we're stuck inside for some time still. You'll be surprised how many employers are now on social media and how your presence matters in getting hired.
Another underemployed tool to get the job done is RSS. You might be skeptical, because RSS is supposed to be dead and buried a long time ago, but you can't keep a good code down. In fact, the past couple of years has seen an interesting chapter in the evolution of RSS readers. Just in time to help you find the next best job out there.
RSS is synonymous with productivity and you deserve to own your day fully.
Why use RSS for job hunting?
Anyone who uses RSS to follow a large volume of publications will tell you – RSS declutters how you experience information online significantly. RSS hops over several menial steps, which last for a few seconds, but compound over time and destroy any focus you have. Even before the pandemic, job hunting can test the nerves of even the most experienced professional in the world.
On top of the pandemic, you have to prioritize and losing yourself in job boards and other online leads is far from productive. RSS mobilizes your resources in the best way possible as long as you have the right tool and the right RSS feeds on hand. Covid-19 has changed the landscape to an all-digital frontier, where you can't survive without an active LinkedIn profile and a close eye on sites, groups and social media channels where job postings are advertised.
We will not be shaking hands with each other any time soon. Forget about sitting at a restaurant in the foreseeable time, much less walking around without a mask at a networking event. Consider the rising unemployment rates across the world, and you'll come to the conclusion – you need to be the first every time a job opening pops up.
RSS gives you the strategic advantage as it consolidates all different feeds into one master feed, which you can access in an RSS reader.
How to use RSS feeds to locate jobs?
The Internet has democratized how we search for our next employer and how we network within our industry. With this freedom comes the process of fragmentation – there's no one reliable source for job postings like there used to be with the job sections of newspapers back during the analog days. Google 'how to find a job' and you'll encounter multiple job boards as broad as Glassdoor, Indeed and Monster to tightly specialized job boards like Idealist (non-profit jobs) and Archinet (architecture job).
Can you imagine having to refresh as many as five job boards throughout the day and scan for new offers, then get your hopes up when there is, but then face utter disappointment when it's not the right fit? It's no way to handle a situation as stressful as finding a new job during 2020. RSS steps in to consolidate all job boards' posts into one master feed, which updates in real time, so you do not have to lift a finger.
But job boards are only one resource at your disposal. Are you a member of a Facebook group or a LinkedIn group, where employers seek out new job candidates? Subscribe to those feeds through Inoreader and never miss a post. The same applies for Twitter accounts of recruiters and companies you want to work for. RSS allows you to incorporate all possible streams of information into one place, which is also the chief reason why RSS has survived for so many years as a protocol.
Tune your search
Cast your net wide to reap better results next time you search for job openings in your industry. It is time to build on your existing skills and bet on transferable skills, which can pull you into brand new professional territory. Research into job mobility during the pandemic has emphasized on the importance of continuing professional development and reported a rise in people leaving their old jobs in search of better social security in the US. Taking into account these changes to the process and nature of job hunting means you should reevaluate how you search for new jobs.
Sort out job postings based on job type, skills and type of work – deskless workers are on the rise (alongside freelancers and independent contracts) as a result of lockdowns and social distancing. Don't limit yourself to where you are, if you'll be doing your job in a pair of sweatpants at home. You customize your searches on job boards and RSS saves them forever in a customized feed.
The era of RSS's domination has long since passed, so it's more than likely that job databases won't have an easy RSS link you can follow. Tools circumvent this obstacle beautifully and most importantly free of charge. FetchRSS and RSS.app are intuitive to use and generate RSS feed links in seconds. You post the URL of your search into the tool, click on a button and there you have it – a brand new RSS feed.
Optimize your update period
RSS exists to optimize performance against time sunk into scanning job boards, social media feeds and company sites to find the perfect job opening. Covid-19 restricts what we can do as employees to excel in our careers or bounce back from unemployment. The obvious answer is to utilize online resources to their fullest potential and do it smartly so we move ahead of the pack. Anyone has the sense of mind to open over ten tabs on a browser and call it a day after searching two, maybe three times, per day.
Or maybe you refresh continuously until you strike gold… and go slightly mad during the whole process. Have all updates from as many job boards and other channels come to you rather than vice versa. RSS syndicates multiple feeds and crawls them every few minutes, pulling up any new posts within seconds of publication. Access to job postings so early increases your chances at being considered, because your resume will be one of the first received.
Any manual labor you had to put into this task condenses into a single click on your RSS reader. As the Internet has liberated itself from routers and PCs, so have RSS readers left the browser for the app stores, and are now accessible whenever and wherever you are.
Are you stuck in traffic? Browse your RSS feeds. Waiting in line at the grocery store? Give RSS a quick once-over.
Set up push notifications
It's tempting to subscribe to email notifications from job sites, but if you're broadening searches to multiple job boards and industries, that's a drawback. Prepare yourself for an avalanche of email notifications without any substantial leads – you end up back at square one.
RSS readers strike a harmonious middle ground between minimal disruption to your day-to-day, whatever it may be, and receiving alerts. Notifications used to be important once upon a time (we still mourn this time). Through integration with automation platforms like Zapier and IFTTT, you are once more in a position to receive important notifications.
What's the deal with IFTTT and Zapier? Both services allow RSS users to create automated actions between their RSS reader of choice and any other service. There's Gmail, Google Drive, Pocket, Evernote, OneNote, Instapaper and Readability – the list goes on and on to accommodate the rich assortment of services on the market. You don't need to be a programmer to use these integration features as you're not required to write a single line of code.
Whether you choose Zapier of IFTTT, you have a pool of user-generated actions to choose from. At the same time, a user-friendly interface empowers you to unleash your creativity and string any chain of triggers and actions together whether that's to receive an email when the perfect position becomes vacant or you want to save promising offers elsewhere. Repetitive tasks are so 20th-century. Have your digital tools do all the work for you and reap the benefits in no time whatsoever.
Refine your settings
Customization is where modern RSS readers truly shine. Users further narrow down their feeds in using additional filters and functionalities. Inoreader gives the most control at its paid plans for subscribers (at varying price points depending on which specific features you wish), however, the free version gives you a free trial for two weeks – best used for that job board, which posts multiple times per day at a greater frequency.
The filter function reduces the overall volume of job postings you have to scan to those positions in your city relevant to your skillset. Inoreader can filter by the articles you wish to keep, which is highly restrictive, and the articles you wish to exclude, suitable for positions in your field you're not eligible for. A good filtering system will have you reduce incoming posts and then further label them and star the most important ones. No attractive job ad will ever lose itself in the cracks. As we've established, timing is everything in a competitive labor market.
Additionally, Inoreader builds upon its filter function with some good, trustworthy automation in the vein of "if this, then that" called Rules. Once an article appears in your feed that matches a specific criterion, Inoreader triggers an action ranging from as simple as tagging to as complicated as sending an email or using an integrated system to save the entry for later outside the reader. It's a useful way to keep yourself focused on the most urgent job ads without missing the post in all the others even when starred.