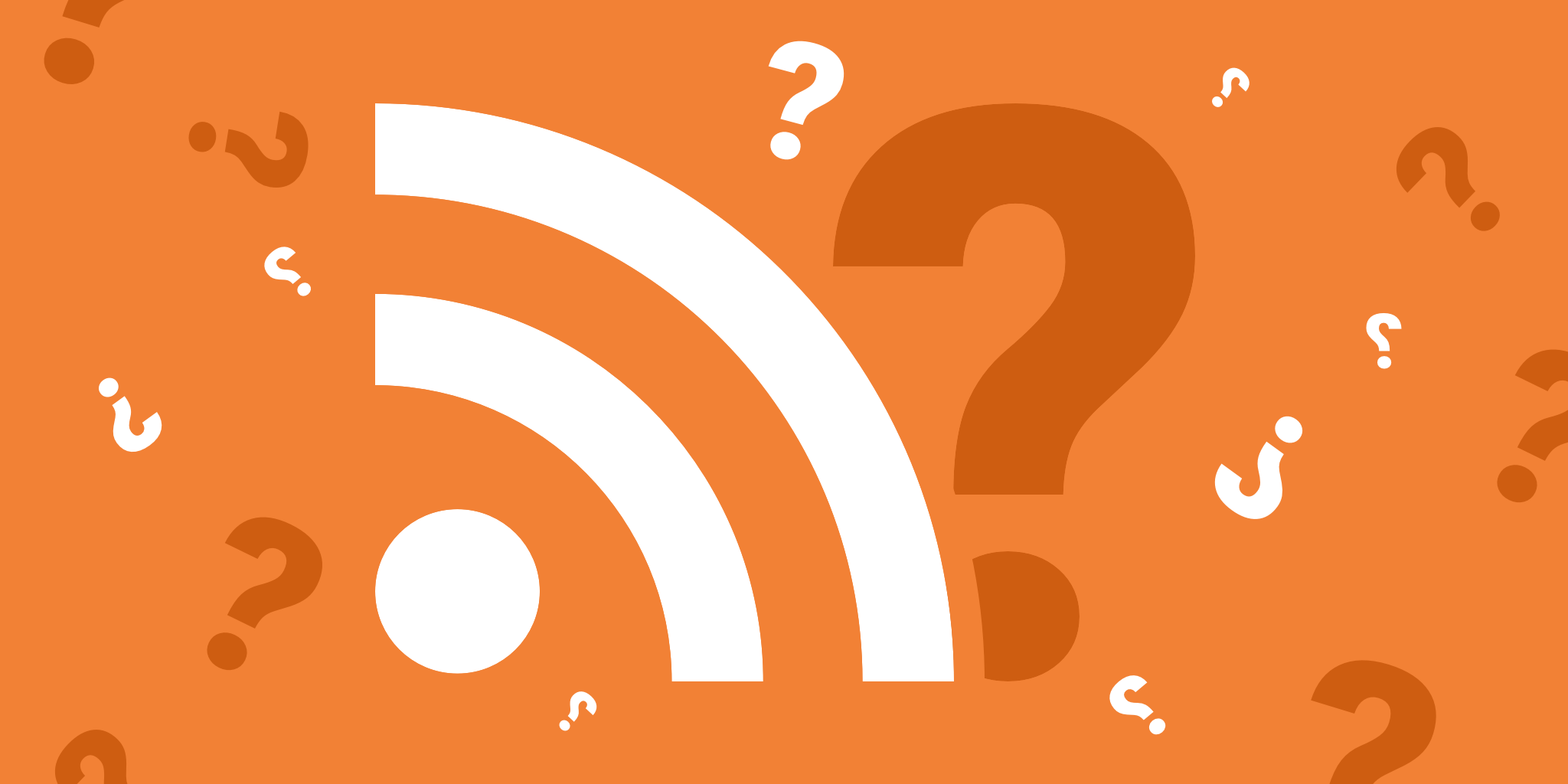 How to use RSS feed subscriptions and filters for job hunting?
Job hunting in the digital age straddles the line between accessible and streamlined, and borderline overwhelming with the amount of resources one has at their disposal. Anyone who's ever had to search for a job in the last two years knows it's tough and competition can be cutthroat depending on industry sectors.
Even under the best of circumstances – you're highly trained, in a booming industry, not under the pressure of unemployment – job search weighs down on the psyche. The mental stress, resulting in anxiety for some, only rises exponentially, when you're unemployed and in a field that doesn't seem to be hiring at all or hiring in your city.
You want to make job hunting less stressful, less draining and less like it's going to take over your entire world. RSS manages to confine the job hunting experience within one dashboard by cutting out menial tasks. You'll discover liberty within automation.
Another reason to improve your digital literacy with RSS is the pandemic. Whatever networking events or any other in-person methods you've used in the past are irrelevant today. Recruitment and hiring have made the jump to fully digital processes, so you have to make the jump as well.
A long day on your laptop doing nothing but scrolling through multiple job boards and groups on social media can further inflict unnecessary strain on the psyche. RSS declutters the day and keeps all your efforts concentrated.
How to use RSS feed subscriptions for job hunting?
RSS helps you reclaim your life for yourself so you don't reduce yourself purely to a person who's searching for a job. For many unemployed, this is their reality. Work smarter, not harder and use your time off wisely. RSS has become a quite effective productivity tool, which more and more professionals adopt beyond its casual use.
It all stems from the pressure to consume more information at a brisker pace than ever before so it's not uncommon to find as many ways to streamline the process. RSS readers have thus evolved from passive receptacles of subscriptions to tools that have a sufficient power to optimize work on a daily basis.
Marketing professionals use RSS to perform rudimentary brand monitoring. Journalists benefit from the process of news automation and aggregation. Teams use RSS to monitor important sites, create internal newsletters (depending on the RSS reader used) and share content on social media.
A tool with such versatility certainly has a lot to offer to job seekers, who don't want to miss out on the right job posting and don't want to sacrifice most of their day to achieve it. You can thrive with RSS, because your reader can…
Optimize your search
A classic approach to job hunting is to hit the job boards and hope for the best. With so few job postings available due to COVID-19-related downsizing, you'll have to do a lot better to land the cushy job of your dreams. RSS assists you in fully optimizing how you search for a new position and where you search for a new position.
The obvious strengths of RSS are:
• Automation. Subscribing to a specific search (we'll get to that in a bit) means you never have to visit that website again as all new job postings meeting your criteria find their way across the Internet to a dashboard.
• Consolidation. Have you set your sights on more than one job board? RSS keeps all your searches organized in one location so you can quickly browse any new updates. Kiss tab hopping goodbye and sigh in relief as your stress levels naturally decrease.
• Diversity in content. RSS readers can pull content from anywhere on the web. Following a specific company's social media and blog for new open positions? You can add it to your reader without a problem. Inoreader does well to integrate social media such as Twitter and even YouTube.
The wider your net, the more opportunities you encounter on an hourly basis even. Are you part of a job search Facebook or LinkedIn group such as A Job Needed – A Job Posted? You can add those, too. Even popular job search newsletters can be migrated to RSS readers without a problem, so you streamline every channel and structure them as you see fit. More on settings later.
Choose your update period
RSS readers automatically refresh feeds you're subscribed to – just not immediately. Some RSS feeds are updated twice a day, if they're obscure and not that active, while more popular feeds are updated more frequently than that.
RSS readers follow this pace when it comes to syncing the feed with the dashboard. However, it is not an efficient way to accomplish time sensitive tasks at hand – and job hunting classifies as a task that needs to get done while the iron is hot. The good thing is that RSS feed readers give you tools to control when this crucial update happens.
Don't have a pressing need for a new job right now? Then do nothing, leave the reader to do its own thing and update your feed manually whenever you feel like it.
Do you want to pounce on a job offering from your dream company the very second it's posted? You need to speed things up and shorten the update interval. This is determined by the type of feed reader you've chosen and some are certainly better than others. Feeder, for instance, can crank up the synchronization with RSS feeds to a full minute so you never miss anything.
Inoreader has a very different approach to speeding along synchronization. Users can discover the update interval of each individual feed alongside other specifications and you can decide whether this speed appeals to you. Through the 'feed boosting' feature users are able to decrease this time depending on their need, but this effect goes beyond the individual user. Boosting a feed ripples outward and improves the experience of other users. The more users boost the same feed the faster Inoreader will return results in your dashboard.
Decide on your notification preferences
Perhaps you're thinking… this is all well and good, but I still have to log into the RSS reader app to check for new updates. What if I miss something important?
Not to worry. The greatest strength of RSS readers is that they embrace and work well with just about any technology available today – push notifications included. There are readers with built-in push notifications such as Inoreader, which gives users full power to prioritize what in their feeds merits a push notification. After all, you want to be selective and make the notification fully matter.
In those instances you don't have a reader with such a feature, you can turn to third-party services. PushEngage is a push notification platform, which works well with RSS and can imbue any reader with this function. Another way to add notifications, of any kind, is to turn to Zapier or IFTTT for ways to get notified about new job openings.
Not everyone necessarily wants push notifications as they're a disturbance and distraction. To that end, such users can benefit from receiving an email or have especially good job postings saved to Google Drive, Pocket or Dropbox, whatever you use daily and have the highest chance to notice a specifically important job posting.
Refine your settings
Another way to optimize your RSS experience to further mark and tag job openings you find very interesting so that you don't forget or lose them in the shuffle, especially, if you mark them as read by accident. These features work particularly well when on the go. RSS readers have all migrated to a mobile app no matter whether you're on Android or iOS.
You might be commuting, stuck in a traffic jam or waiting in grocery store lines and still be able to browse through your feeds. Once you encounter a particularly enticing, just mark it as a favorite or add a specific tag, for example, "perfect match". At the end of the day, line all these job posts in your browser and send out applications without going through the mental gymnastics of figuring out what you saw, when and how it was written.
Depending on your reader, you will have a lot more flexibility in how you approach this activity and what further actions you can take. Inoreader gives paying users the ability to program rules that automatically tag specific posts based on your criteria. Another option is to automatically send all starred posts to Ever Note or OneNote, so you don't miss anything and have the information backed up outside your dashboard just in case.
The best RSS feeds for job hunting
Word to the wise, don't head to the job boards only when you're facing redundancy or being fired. Have a few key RSS feeds at hand throughout your career in order to track the job market. Maybe you are missing a job, which could propel you to a new stage in your career, or you have settled for a pay rate that's lagged behind current supply and demand on the labor market.
Once you have set up job RSS feeds, you don't have to do anything else. We've compiled a few RSS feeds to give you an initial push in the right direction. Don't find the job site you use? There are ways to check if it supports RSS, and in those instances they don't – simply create one. Inoreader has a built-in function to generate an RSS feed, if there isn't one to begin with.
We begin with the biggest job boards available – Indeed, SimplyHired and Monster. Now, all three job boards support RSS functionality and allow users to directly subscribe to specific job searches based on location, job position and other criteria. Monster, out of the three, is a little less flexible as it allows users to subscribe mainly to the most popular job searches on the website, you're not getting the targeted job postings in your RSS feed reader.
You can find job boards with excellent RSS support for your country or specific region. CareerOne shines with its features and if you're based in Australia, then this is the one to monitor. Users can search websites by newspaper, recruiter, industry, employer, or geographic location, and then add keywords to target the search even more. Save results as an RSS feed that updates automatically. CareerMatrix performs a similar function for Grand Rapids and Greater Michigan in the United States.