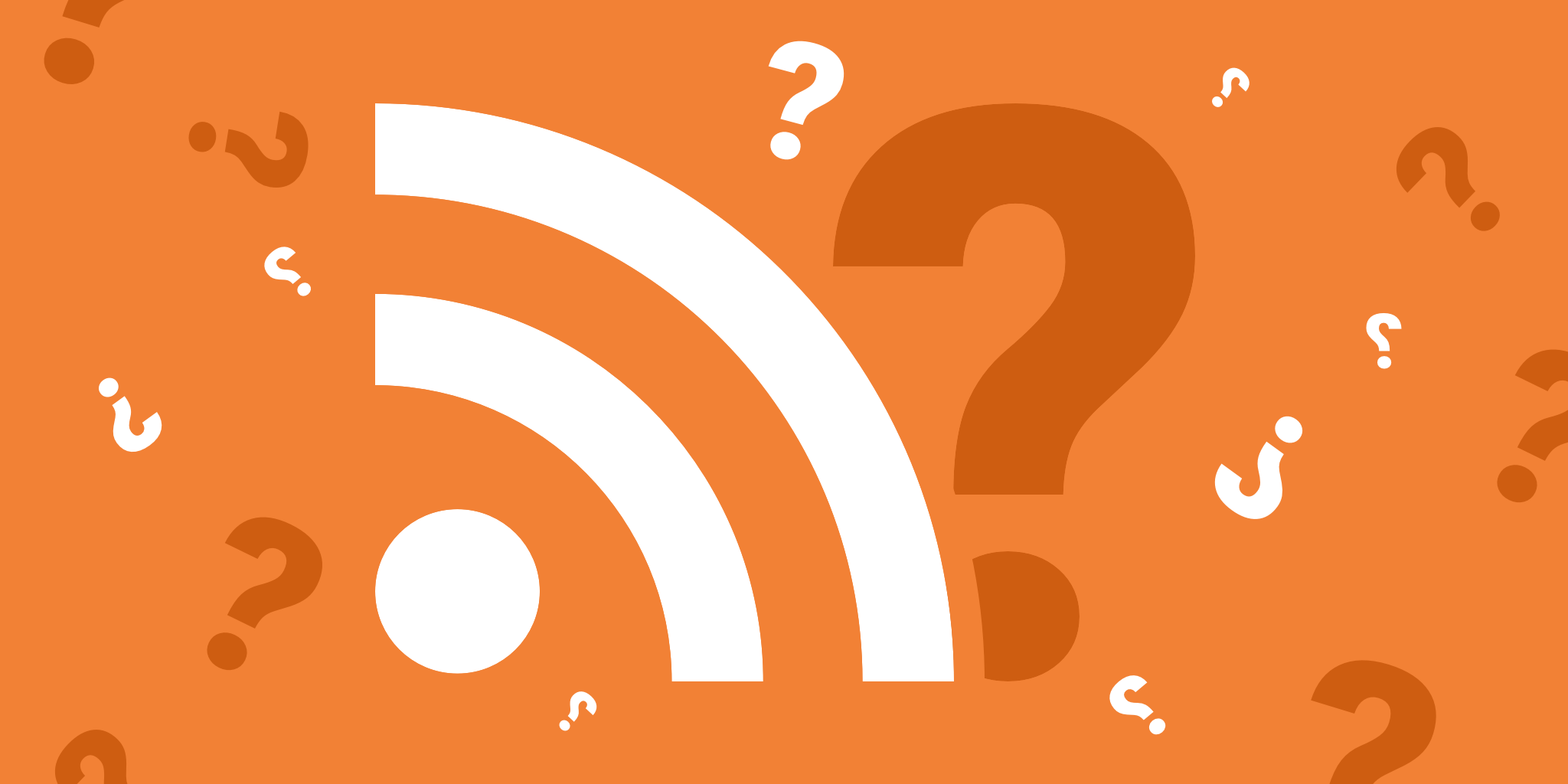 What is a keyword monitoring tool and why do you need one?
You're probably familiar with tools like Hootsuite, Brandwatch and Mention. Their function is to oversee the popularity and health of your brand and also they're keyword monitoring tools. You're very well familiar with the tools, if not the mechanics and useful of keyword monitoring.
This is your opportunity to take a refresher 101 guide on keyword monitoring and its many uses. But before we touch on any practicalities, one has to have a base understanding of the process of keyword monitoring and its importance for marketers.
What is keyword monitoring?
In simple terms, keyword monitoring is the process of tracking your site's position against others for particular keywords and phrases. This is the most classic understanding of keyword monitoring as it pertains to the process of link building for SEO purposes and creating PPC campaigns, which target your ideal customer. This is a continuous process with the aim to maintain and improve on current rankings
Aside from Google search, keyword monitoring also has implications for social media listening and brand monitoring as it's through keywords you learn about customer sentiment towards your brand. This is a topic we touch upon further down in the article. Other applications of keyword monitoring extend towards understanding your niche and customers better.
How do you monitor keywords?
Monitoring keywords can be broken down into the following stages:
Reason to monitor: Why are you monitoring keywords in particular? How long is keyword monitoring going to continue? Are you going to include social media listening?
Keyword research: You select the relevant keywords to reach your goal and draw your conclusions.
Use a keyword monitoring tool: Select the right keyword monitoring tool for the task and carefully set up the entire process.
Monitor and analyze: Gather data over time and make changes to your marketing strategy.
Which keywords do you need to monitor?
A healthy balance between branded and non-branded keywords is absolutely necessary in order to improve your company image and increase sales leads across the board. The two categories have very specific uses.
BRANDED: This one is self-explanatory. Brand name (and its variations and misspellings), brand hashtags, product names, campaign names, staff members in the public eye. These identifiers give you the roadmap to your company's performance online. Are you liked or disliked? Are people talking about you or to you? Are you even spoken of? All key data points to define future marketing strategies.
NON-BRANDED: Begin with peripheral keywords related to your industry and niche. It's through these keywords you're able to target ads and campaigns to reach customers who wish to buy your product, but don't know you exist. What is the product type? What are the qualities they want in your product? What are the phrases they use in order to search or ask for recommendations?
Where do you need to monitor keywords?
There are several important places to keep track of in order to gain a clear picture into what people are saying about your business. Social media platforms are obviously the first and most important place to start since that is where your customers will go to complain about/recommend your services first. Inoreader lets you track specific public Facebook pages and Twitter feeds. If you want more comprehensive tracking, turn to monitoring tools like Mention.com who claim to track a vast majority of the posts on major social media platforms.
Some other obvious places to monitor mentions of your branded and non-branded keywords are news websites (doable with RSS feeds, if the website doesn't have one perhaps a Google Alert may catch it),or even email newsletters (doable with Inoreader).
Why do you need a keyword monitoring tool?
A keyword monitoring tool boasts a great versatility in what it brings marketers. Keywords are the sign posts consumers use to search and leave for others to find them whether it's through hashtags or the names of brands and products. They create a sort of map, which enables you to navigate the vast space of the Internet across Facebook pages and Twitter feeds to forum discussions on Quora and Reddit and videos on YouTube.
The work a keyword monitoring tool performs arranges all the pieces surrounding your brand into a bigger picture. What's better – the entire process is automated, requiring users only to invest in the setup.
For your online reputation
Do you trust someone you don't like? Will you go to a restaurant you've heard from friends has bad service and worse food? No, or at least as close to a definite no as it gets. Trustworthiness is a fundamental ingredient to a business' success. You don't have a positive image among customers? You have a long, challenging road ahead to rehabilitate your reputation in order to generate sales much less grow and expand your business.
To that end, knowing exactly where you stand with your target audience and in the public eye in general gives you enough reaction time to course correct when necessary before lasting damage is done.
For your marketing and SEO results
Ranking for certain industry-crucial keywords and phrases determines your placement within the market niche you're operating in. Market leaders are companies who appear on the first page of search results on any search engine (though really, is anyone devoting time to anything besides Google), and that's where you aspire to be.
Rarely do you see users venture beyond the first results page to find what they're looking for unless they're committed to research to the point where people joke that the best place to hide a body is on the second page of Google search results. What this joke signals is that visibility matters most on the Internet. If customers can't find you, you might as well not exist.
For better campaigns
Monitoring tools are quite handy in analyzing campaign performance. Two of the main criteria for successful campaigns is the social engagement on posts and use of branded campaign hashtag, and the amount of sales leads and actual sales generated during the campaign.
Through targeted keyword monitoring you're able to gauge what misses the mark in terms of the messaging or content used, so that you can rework the copy and find the better angle. What's better is identifying what actually connects with your target audience so that you can lean into it next time around.
Monitoring tools generate performance reports with a focus on analytics – your benchmark for the next campaign and gage performance beyond just one campaign.
What can you achieve with keyword monitoring?
Keyword monitoring has numerous vertical applications from top-level marketing strategies all the way down to granular interactions on an individual customer level.
You can't do anything without good keyword research whether it's to increase your visibility or target your ads in a way that makes more sense to your audience. Without the correct keywords you're missing out on sales leads and valuable insights through social media listening and brand monitoring.
We'll touch upon the most important areas keyword monitoring can assist your brand to solidify its current market position and position itself into expanding its influence online.
Keyword tracking and brand monitoring
The first thing you gain from keyword tracking is a detailed overview of the state of your brand's health. Companies without any real understanding of what their customer base think of them or expect of them often put forward campaigns and hashtags that are generally tone-deaf, when their customers wish to have issues addressed. You don't want to blindly walk into a scandal and trend on Twitter for all the wrong reasons.
Brand monitoring has a direct impact on what your next steps as a company are going to be. Do you need to make significant changes to how you conduct yourself online? Do you need to change and redesign products or services? Can you seize a particular strength or positive viral moment to gain momentum and utilize your time in the spotlight in the best way? How can you improve messaging and your core value propositions?
Understand your customers better
Every brand creates their messaging and image around the buyer's persona of their target audience. Who is the client? What do they want? What do they need? What are their values? What serves as a deal breaker? Questions such as these determine how you're going to sell and convert leads in the future.
Keyword monitoring reveals more about your ideal customer from where else they spend time on the Internet, how they talk and how they search for products similar to yours. This way you're able to supplement your keyword research and SEO efforts in becoming more visible.
Engage with your audience
Keyword monitoring especially in the context of social media listening leads you to conversations centered around your brand – directly tagging you on social media or mentioning you indirectly on social media, review sites, comment sections and forums. Your power as a brand online is to shape the narrative surrounding your values as a company and products.
Both positive and negative interactions present opportunities to engage with your audience and cultivate goodwill. Customers, who come away satisfied from an interaction with a brand online, are likelier to stay loyal to said brand. There are, of course, multiple ways to engage with your target audience beyond reacting to their conversations.
Use what you've learned about their online habits, values and needs to create and promote content that's valuable and interesting to them in order to create organic engagement.
The best keyword monitoring tools
'Best' requires further examination into where your focus lies in terms of platforms and scope as well as what budget you can allocate for keyword monitoring. Startups and small businesses do not necessarily have the resources to fund a month of Brandwatch, which can cost you up to $1000 per 10,000 mentions. Professional tools like Hootsuite, Talkwalker and Reputology offer users a breadth of filters and functionalities.
You might want to find cost-effective substitutes, which make your marketers' work possible, but do not sink the ship so to speak. A popular choice is to turn to Google Alerts (free of charge) and then subscribe to each search's RSS feed in order to declutter your inbox and organize results in a much more user-friendly way. A little investment would be to move onto Inoreader's Pro plan and unlock features like Global search and Active search, which in tandem function as a versatile tool for monitoring keywords.
Then there's what you would consider specialized monitoring tools like ReviewTrackers, NetBase and Reddit search dive deep into one area of monitoring whether that's a type of platform or a type of conversation.