Register your application
In order to use our API, you need to have a registered application.
To do so, go to your Inoreader preferences and use the Create new application link.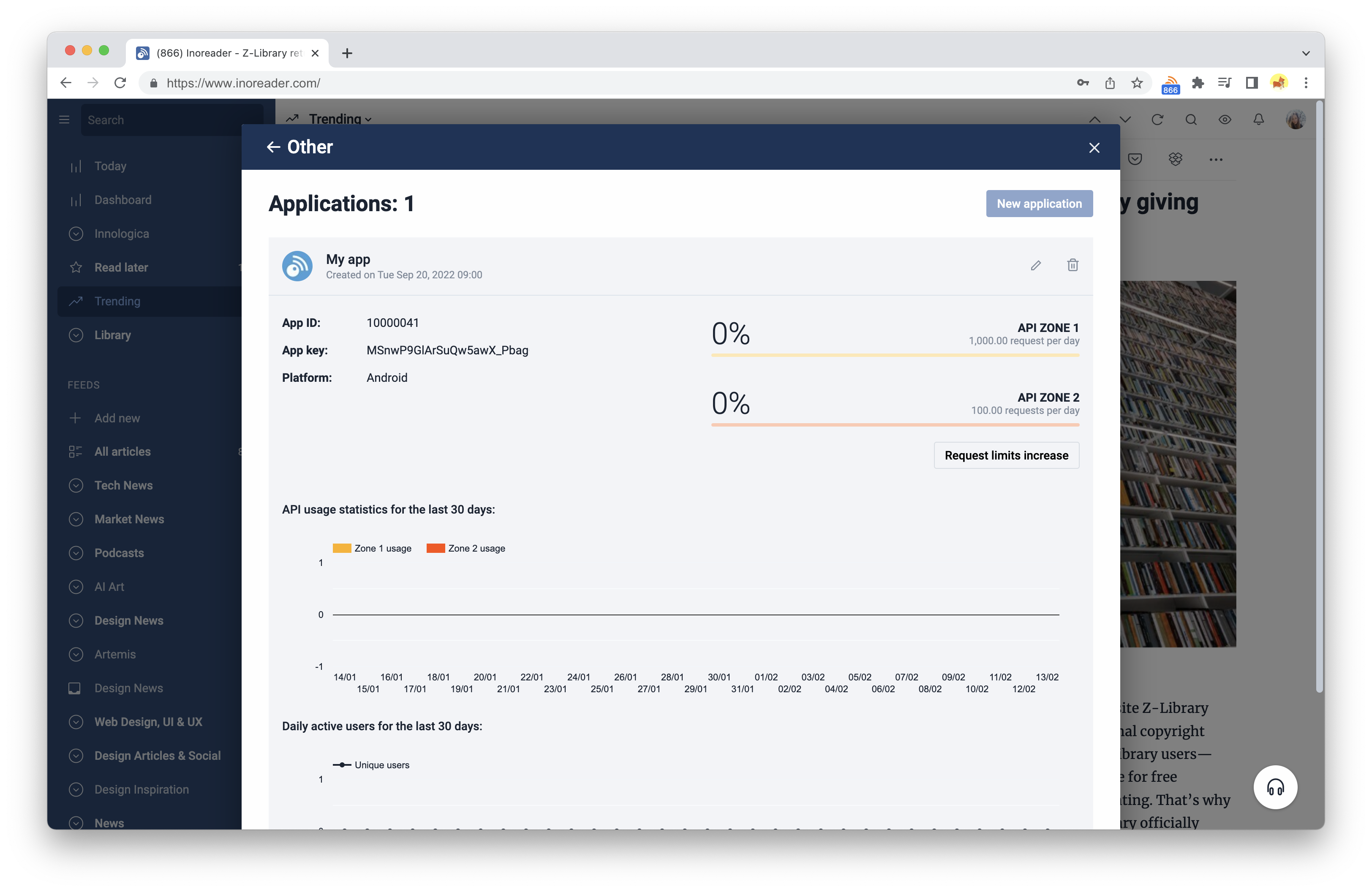 When you register your app, you will receive the following:
When you start calling the API, you will see some nice usage statistics, spanning for a period of 30 days: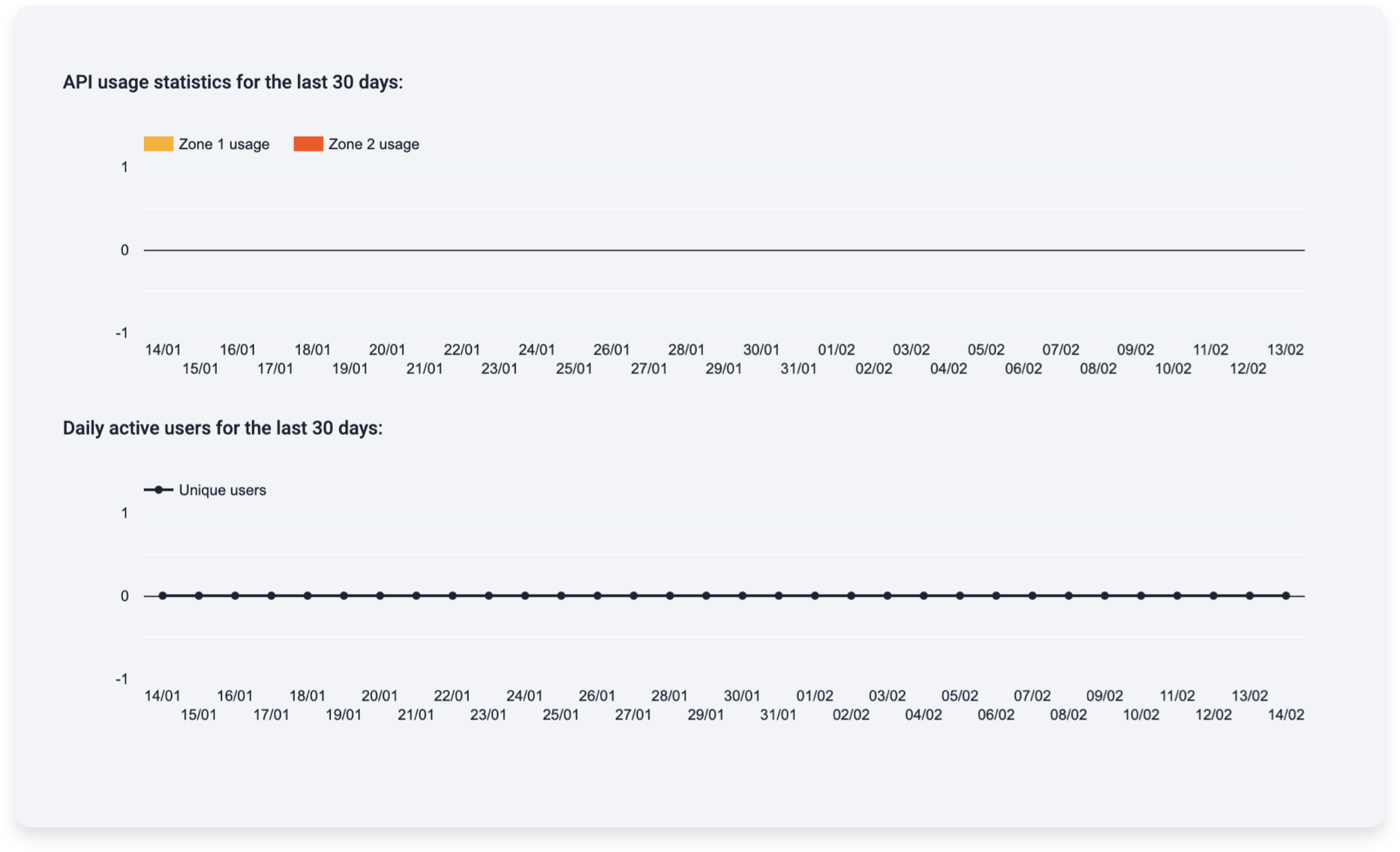 You can edit or delete your app, as well as request an increase of the default limits. You will be prompted to enter your Inoreader password if you want to delete an app.